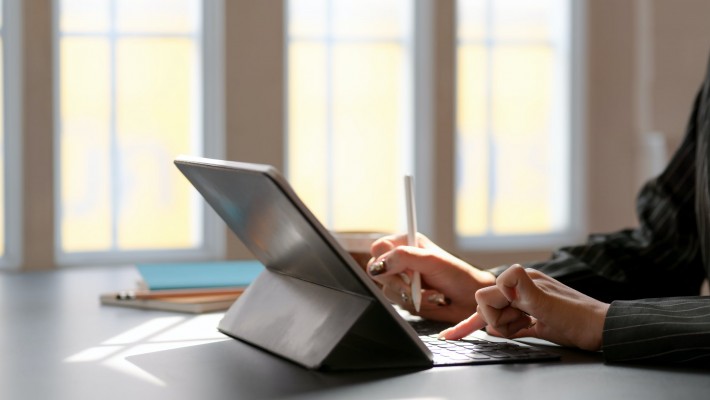 Career Opportunity: Associate (Project Management)
29 June 2020
| | |
| --- | --- |
| Location | Cape Town, South Africa |
| Travel requirements | Minimal – work can be performed remotely. |
| Type | Permanent |
| Reference number | K&C4 |
| Start Date | September/October 2020 |
| Benefits | Medical Aid, Executive Coaching & Mentorship |
About us
Kriel & Co is an IMCSA accredited management consulting practice specializing in change management, digital transformation and mentorship. We actively serve clients in a variety of sectors with a proven track-record of delivering innovative, cost-effective and sustainable digital change. Our practice is primarily retained on a long-term project basis by clients to facilitate holistic digital transformation strategies and initiatives. Diversity is celebrated at our consulting practice as we believe the best strategies are the result of harnessing the strengths and perspectives of outstanding people from different cultures and backgrounds. Learn more about us and our work at www.krielandco.com
Overview of role and purpose
Whilst our practice has an excellent network of specialist consultants, we have identified a growing need for a generalist associate role with a passion for digital change to professionally manage multiple projects and client engagements. You will be coordinating a diverse team of people and service providers to proactively maintain a premium client experience by ensuring that deliverables are achieved on deadline. Successfully project managing the dynamic and evolving nature of complex change management strategies is an essential core competency for the role, along with excellent communication skills and professionalism when working with clients. Our team has a high degree of emotional intelligence and demonstrate a great capacity for empathy in facilitating change in organisations. Our ideal associate is not only technically capable, but also inspires clients during challenging times of change. This role reports to the partner responsible for the client.
Job specifications and minimum requirements
Relevant tertiary education and academic track-record consistent with the general expectations for management consulting.
Project management experience - project management certification or credentials is advantageous.
Prior management consulting experience, employment or contract work at an IMC-registered consulting firm or practice is advantageous.
Full proficiency and command of the English language.
Generally tech-savvy (no particular platform credential or certification required).
Credible references.
Desirable personality traits and culture allignment
Our culture values an inclusive leadership culture which promotes a healthy balance of both confidence and humility.
Relationship-centric.
A commitment to undertaking work in-line with the code of ethics of the IMCSA.
A calm, professional and consistent demeanor.
Self-motivated with a strong and consistent work-ethic. You are a diligent and pro-active project planner, and do not need to be micro-managed.
The ability to work independently as well as part of a team.
A fine eye for detail and an analytical approach to work.
Ability to work under pressure, managing multiple projects and stress professionally.
Ability to work and relate to people from all walks of life.
A constant need to learn, improve and grow as a professional. Open to mentorship initiatives with colleagues and partners.
To apply send your CV and cover letter to careers@krielandco.com